The Art Visuals & Poetry Film Festival On Tour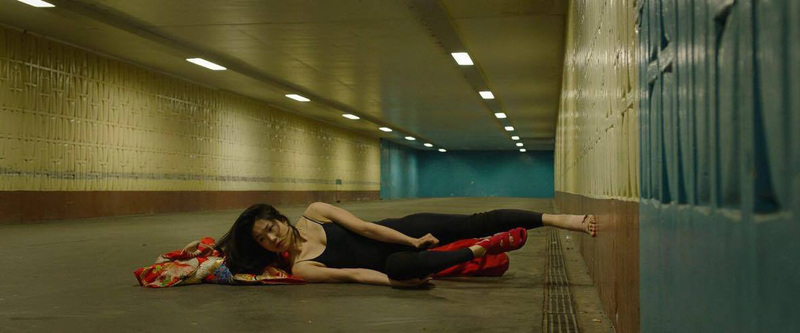 A selection of festival films will go on tours all over Austria in co-operation with several cultural organizers. We have been presenting the Vienna Poetry Festival at the following venues:
- Freies Kino Künstlerhaus, Vienna - Playground AV Festival, Vienna - dotdotdot Shortfilmfestival, Vienna - Wir sind Wien Festival, Labyrinth Höfleiner Donauweiten Poesiefestival, Höflein, NÖ - VideoText Bramberg Pinzgau, Salzburg - Feldkircher Lyrikpreis,Theater am Saumarkt, Vorarlberg, Code Poetry Slam TU Wien, Literaturhaus Salzburg.
2016 Sigrun Höllrigl was invited to present selected films at Doctorclip Poetry Filmfestival Rome.
2017 Art Visuals showed poetry films at Oslo Poesifilm 2017.
As a director Sigrun Höllrigl was invited to expert talks in Weimar & Münster and she was jury member for the Ukrainian Videopoetry Festival Cyclops in Kiev and Weimar backup festival.
The Vienna Poetry Film Festival has an ongoing co-operation with Stadtkino in Künstlerhaus, a 300 seats' arthouse cinema in the heart of Vienna city center to present the poetry films of the festival again. For these further presentations within 24 months of the festival we ask the film makers for the screening rights. There´ s a questionaire in the submission call in the poetry film competition. To take part in the poetry film competitions does not include necessarily a yes for on tours.
Feel free as an artist, whether you want to join the On Tour program or not. As a kind of fair use convention 50 % of all screening income of On Tour will go into the price-moneys of the upcoming poetry film festival. Our goal would be to pay screening fees. At the  moment we are not established enough and the administration of small sums takes too much effort.
But we take care about the copyrights. All participants of On Tours will always be notified before further screenings.
If you are interest to screen poetry films over us, just write us an e-mail to office(at)filmpoetry.com