POETRY PERFORMANCE WITH SAXOPHONE
Art Visuals & Poetry Film Festival 2019
Poetry live act with music
Facebook
---
Saturday, November 30, 2019 19:00
Supporting programme, Metro Kinokulturhaus, Pleskow hall(3rd lift floor).
Poetry performance/reading by Sophie Reyer, Christine Huber, Michael Fischer (saxophone).
Free admission / Pay as you wish!
Language: German
Before the film about the Beat Generation, we invited well-known Viennese artists to a live act. Festival poet Sophie Reyer reads selected poems in duet with her colleague Christine Huber. Scene great Michael Fischer improvises on the saxophone.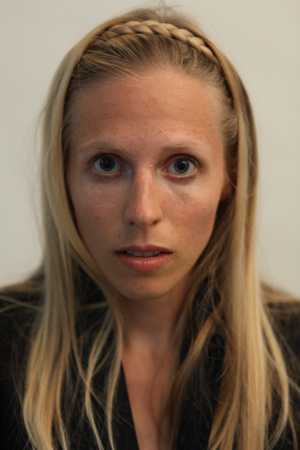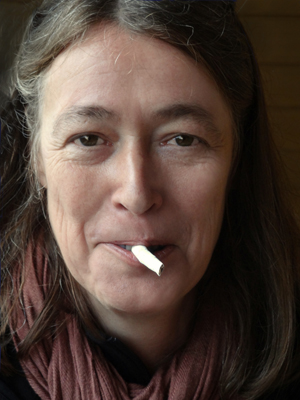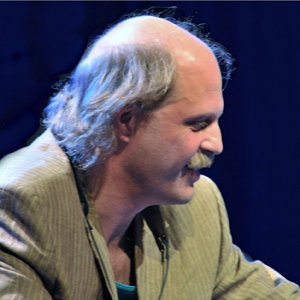 MICHAEL FISCHER
Michael Fischer works on the speech immanence of sounds, their sculptural and dramatic evidence,
in contemporary improvised and experimental music/noise/soundscapes on tenor saxophone,
violin and conducted instant compositions. In 1999 he started implementing the electro-acoustic phenomenon feedback within his work; based on an analog, no-effect set-up, contextualizing the
tenor saxophone as/within an ephemeral sound-noise-speech sculpture. Further development of the feedback saxophone as A.I.R. at the ZKM Karlsruhe followed by a presentation at the 'Globale'- Festival curated by the ZKM in 2015. He has worked with outstanding artists and early key-figures in improvised music, as well as significant artists in experimental poetry, conceptual art, visual poetry and dance/performance. He is a member of the Society of Fine Artists Austria (est. 1861), the Grazer Autorinnen Autorenversammlung (est. 1973), the European Beat Studies Network (est. 2010) and founding member of the community radio station Orange 94.0 Vienna (est. 1998) m.fischer.wuk.at/works.htm
As instant composition conductor he explores communication networks, interpretation and multi-dialogical processes. He works with international large ensembles/choir for festivals,
universities a.o. in Europe, Japan, the USA and Canada. In 2004 he launched the Vienna  Improvisers Orchestra and is its artistic director. Collaborating with writers in experimental literature since 2003, he established the radio live setting connex : context for ad hoc soundscaping in cooperation with readings of experimental and sound poetry. Together with numerous poets, this setting was performed at festivals, ORF Kunststücke (Austrian Broadcasting cooperation) a.m.o.  Guest-lecturer at University of California Irvine, Newcastle University/UK, Peabody Institute - The Johns Hopkins University/USA, University for Architecture Vaduz/LI, University of Applied Arts/A, Bruckner University/A, Seiwa University/J, Conservatorio Superior Vigo/ES, Goethe Institut Palermo a.m.o.
Performances all over Europe, Libanon, Japan, the USA, Canada - Irtijal Festiv. Beirut, ReMap4, CAMP Athena/GR, Festiv. Internacional de Improvisación Madrid, Festiv. Wien Modern/A, Donaufestiv./A, MAK - Museum of Applied Arts Wien, Belvedere 21 - New Museum of Contemp. Art Wien, Audio Art Festiv./PL, Mozg Festiv./PL, Bunka Kaikan Tokyo, Sonic Circuits Festiv. Washington DC, High Zero Festiv. Baltimore, Festiv. Globale ZKM Karlruhe, POL-Festiv. Neue Musik
Frankfurt, Festiv. Kaldeidophon/A, Elevate Festiv./A, Festiv. ArtActs/A, Festiv. Konfrontationen/A, Moozak Festiv./A, CM-Festiv. Osaka/J, Urbanguild Kyoto, Muziekgebouw Amsterdam, STEIM/NL, Bimhuis/NL, Media Art Festival/NL, Knitting Factory NYC, Vortex Jazz Club London/GB, Beat Museum/San Francisco, Red Room Baltimore, Array Space Toronto, Audit. Parco Renzo Piano, Building L'Aquila/IT a.m.o.
SOPHIE REYER
Born on 20.12.1984 in Vienna. Publication of the poetry volumes "geh dichte" (EYE- Verlag 2005) and "binnen (miniaturen)" (Leykam 2010). Literature Award of the City of Graz 2007. 2008 publication of the novels "vertrocknete vögel" (Leykam) and "baby blue eyes" (Ritter). 2009 World premiere of "Snow White Psychosis" at the Drachengasse Theatre. Manuscripts- Förderungspreis 2009 as well as bmukk 2009 start-up scholarship. Since 2009 editorial work for the Graz literary magazine "Lichtungen" as well as head of the JugendLiteraturwerkstatt Graz for 14 to 19 year olds in the Literaturhaus Graz.  She has also completed her "Master of Arts" in composition/music theatre 2010 and her diploma in "scenic writing" at uniT 2010. She participated in the play-by-play course at the Schauspielhaus Wien 2010. In 2010 she wrote her theatre texts "vogelglück" and "hundpfarrer", which are represented by S. Fischer Verlag für Theater und Medien. Since 2011: Studies at the Kunsthochschule für Film und Medien in Cologne. 2012: Publication of the poetry book "flug (spuren)" (Edition Keiper, Graz) and the play "baumleberliebe" (S. Fischer- Verlag). 2013: Publication of the prose volume "marias. ein nekrolog" (Ritter, Klagenfurt) and poetry "die gezirpte Zeit" (Berger- Verlag). 2013: Commission "Nah dran" for the children's play "Anna und der Wulian" (Badische Landesbühne, director: Joerg Bitterich). 2013: Literature scholarship of the city of Graz. 2015: "lime- lab" prize. Other publications include "Der kleine Mann aus Salz", "Baumleberliebe", "Krieg der Kröten". Lectureship on "Performance and Biomacht" at Theater- Film und Medienwissenschaft Wien 2015. Course leader of the Wiener Schreibpädagogik together with Barbara Rieger since 2016. Since 2017 doctor of philosophy with the work "Performanz und Biomacht" (Applied Arts Vienna, Supervision: Ferdinand Schmatz).
CHRISTINE HUBER
Born 1963 in Vienna, lives in Vienna. Poetry, visual poetry, experimental prose. Collaborations with authors, artists, composers and filmmakers. Publications (last): "über maß und schnellen" (with lithographs), Das fröhliche Wohnzimmer-Edition, Vienna 2006; "Durchwachte Nacht. Das dasstrich" (in collaboration with Magdalena Knapp-Menzel), Edition Art Science, St. Wolfgang 2011; "das striche streichen" (with a composition by Christian Utz), audiobeans/zeitzoo, Vienna 2012. alles auf los" (Poetry Booklet No.5with drawings by Ilse Kilic and Fritz Widhalm), Das fröhliche Wohnzimmer-Edition, Vienna 2013, "earliest nearly" (together with Elli Schnitzer and Renate Krätschmer), edition ch, Vienna 2014; "sand im gegenschuss" (poems and stamp prints), Edition Art Science, St. Wolfgang 2015, in preparation: "mitten in dem rest" (poems). Libretti and works on music (e.g. for Christian Utz, Wolfgang Suppan, Beat Furrer), radio plays (e.g. with Alexander Stankovski; most recently: "to navigate is to construct, for Kunstradio / Ö1 2006), performances with improvised music (e.g. with Elisabeth Flunger. Alex Holme, but and often with Michael Fischer).
Cooperation in the field of film: "Handschuhen" (a poem. Filmic translation by Hermann J. Hendrich) 16 mm color / sound. Poem for "Das fröhliche Wohnzimmer verfilmt Gedichte" (The happy living room filmed poems) (animated film). "says the ingird, says the daniel, says nobody ..." an homage to Christian Loidl (Vienna Mystery Tours 2018) film to the text by Grezgorz Kielawski. Other (selection:) Founding of the "School for Poetry in Vienna" (1991); founding of edition ch (1989 and management of the same until 1992, continued by Günter Vallaster, among others); 2005-2010 managing director of GAV (together with Gerhard Jaschke). Participation in the Alte Schmiede/Wien (1993-2005 in the context of the series "TEXTVORSTELLUNGEN". Since 2004 responsible for the series "DICHTFEST" (editing and moderation - 4 evenings per year with six poetry readings each).