FOCUS USA - SPECIAL GUESTS ZEBRA FESTIVAL (D)
Art Visuals & Poetry Film Festival 2019
Focus USA / ZEBRA Poetry Film Festival


Facebook
---
Friday, November 29, 2019  19:00
Partner festival screening  Metro Kinokulturhaus, main hall,  moderation Yasmin Hafedh& Sigrun Höllrigl

FILMTALK: Winfried Bettmer Film Workshop Münster, Head of ZEBRA Münster / Berlin 2018
Thomas Zandegiacomo Del Bel, film curator, artistic director ZEBRA Münster / Berlin 2018


The world's largest Poetry Film Festival ZEBRA is hosting a program in Vienna, which is made up of competition submissions from the festival year 2018. The responsible film curators Thomas Zandegiacomo del Bel (House of Poetry, Berlin) and Winfried Bettmer (Film Workshop Münster) discuss the significance of USA in the poetry film and give some insight into the future of their festivals, which are now heading their separate ways.
Film language: English, moderation English and German
How Do You Raise a Black Child?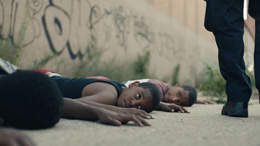 USA 2016 | 04:31 min
Director: Seyi Peter-Thomas
Poem: How Do You Raise a Black Child?
Poet: Cortney Lamar-Charleston
This poem is about the difficult balance that black parents have to keep when raising their children, "says director Seyi Peter-Thomas about Lamar Charleston's play." It's disturbing and thought-provoking. "Seyi's film conveys this balance excellent, because he follows the young Malik and his mother
throughout
the ups and downs of life. Seyi's impressive, dramatic short after the poem How Do You Raise a Black Child won many awards and nominations in 2017, including awards from AICP Next Awards, Shots Awards, The One Show and The Webby's.
Director Seyi Peter-Thomas grew up in London before moving to Washington, D.C. He attended the prestigious Duke Ellington School of Arts, where his passion for film making led him to NYU'S Tisch School of Arts. Seyi began producing On-Air Promos for MTV, before shifting to writing and directing. Seyi's impressive, dramatic short based on the poem "How Do You Raise a Black Child" won many awards and nominations in 2017, including awards from AICP Next Awards, Shots Awards, The One Show and the Webby's.
Shoes Without Feet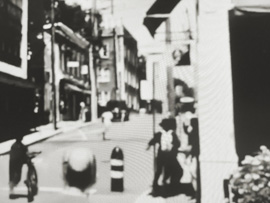 USA 2017 | 01:57 min
Director: Caroline Rumley
Poem: Shoes Without Feet
Poet: Caroline Rumley
After the chaos of the Nazi march in Charlottesville, a crucial voice is noticeably absent.

Caroline Rumley's works cover various film genres. Her experimental documentary films, her videographic critique and her poetry films have been screened at festivals in the US and Europe. She lives with her family in Atlanta.
 
Visions of Snow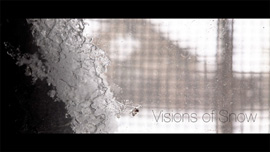 USA 2018 | 00:40 min
Director: R.W. Perkins
Poem: Visions of Snow
Poet: R.W. Perkins
Surrealism meets American kitsch in this micro-poem.
R.W. Perkins is a writer, film maker and digitial marketing director. He lives and works in Loveland, CO. His films have already been screened at festivals worldwide. He is also the founder and curator of the Juteback Film Festival at Fort Collins, CO.
Mining the Mother Lode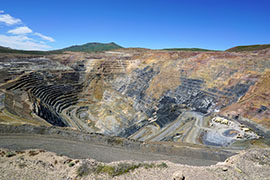 USA 2016 | 08:22 min
Director: H. Paul Moon
Poet:Mining the Mother Lode
Poet: Andy Wilkinson


Combining Western landscapes with familiar poetry recitation, this film is an agricultural lament over wasted resources, our consumer culture and brokers trading our most precious resource: water.
H. Paul Moon is a filmmaker from Washington, D.C. and focuses on music and visual art profiles. He teaches documentary editing at George Mason University. His works include short and long documentary films, dance films and experimental cinema regularly screened at festivals around the world.
Salt Water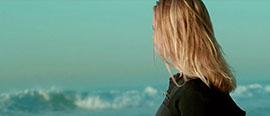 USA 2017 | 02:42 min
Director: Soraya Simi
Poem: Salt Water
Poet * in: Soraya Simi

A woman explores her powerful relationship to the ocean in this intimate and visual poem.

Soraya Simi is a 21-year-old documentary filmmaker and environmentalist. Born and raised in the Tucson Desert, Arizona, she is currently studying film and television production at the University of Southern California, Los Angeles. She spends every free minute of her time outside, preferably by the sea.
 
The Center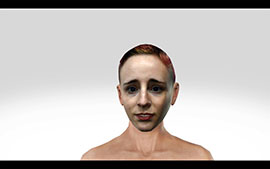 USA 2018 | 02:32 min
Director: Annelyse Gelman
Poem: The Center
Poet : Annelyse Gelman

The center of a thing is not always obvious.

Annelyse Gelman, born and raised in California. Her film "Giraffe" (2013) was part of the Zebra Poetry Film Festival 2014. Currently she lives in Berlin to work on a collaborative film project with German poets.
One-Another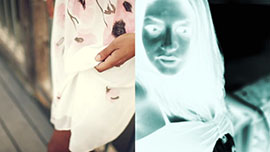 USA 2018 | 02:53 min
Director: Matt Mullins
Poem: One / Another
Poet: Matt Mullins
"Isn't love grand?"

Matt Mullins writes screenplays, narrative literature and poetry. He also shoots poetry films and creates digital / interactive literature. His films have been screened at conferences and festivals worldwide. His stories and poems have appeared in various literary print and online magazines.
Cell Watch Strip Cell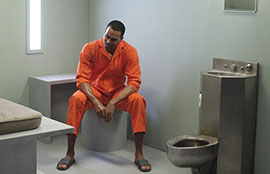 USA 2018 | 10:38 min
Director: Jane Morledge
Poem: Cell Watch: Strip Cell
Poet: Suzannah Nevison

Based on the cognitive study of a prisoner in solitary confinement, we examine the impact of this extreme isolation on the psyche of man - the "prison in prison".

Jane Morledge is a writer whose work includes short and commercial films as well as music videos. Before studying film at NYU, she was VP of Creative in the music sector. She is currently working on visual projects for a variety of global clients.
America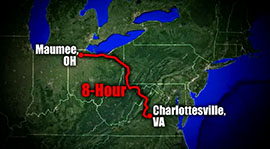 USA 2018 | 02:20 min
Director: Lisa Seidenberg
Poem: America
Poet: Gertrude Stein

The fragmented juxtaposition of Gertrude Stein's poem with violence in Charlottesville, Virginia, and other American places is an unexpected narrative.

Lisa Seidenberg's work blurs the boundaries of documentary and experimental genres, exploring the politics of image design and the shaping of collective history. Her recent work deals with the combination of video with poetry and other texts. Her work, which comes from an activist background, often deals with issues of gender and social and political struggle. 
Getaway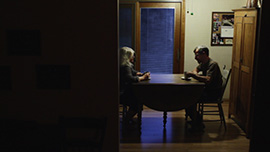 USA 2018 | 01:31 min
Director: Andrew Gingerich
Poem: Getaway
Poet: Brianna Kratz
A couple is sipping coffee, thinking about their future.
Andrew Gingerich lives and works in the Midwest.
His work questions the perceptions of family, identity and the limits of fiction.
He is currently a M.F.A. candidate in Film, Video, Animation and New Genres at the University of Wisconsin-Milwaukee.
Dancing Lesson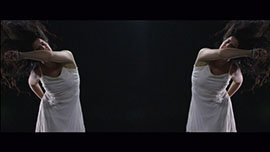 USA 2017 | 04:23 min
Director: Brad Cooper
Poem: Drunk
Poet: Rachel Kann
 
A love letter to the soul depicting women in a variety of ethnicities, ages, shapes and sizes, and a message of self-acceptance and love to provoke social statements on beauty.
Bradford L. Cooper, filmmaker. Brad grew up on the East Coast in Connecticut. In 1988 He was chosen for mentorship by commercial photographer Richard Daily and soon after started working for renowned architectural photographer Robert Benson. In 1989 Brad was also beginning a career in electronic music which he is still involved with to this day. At the end of 1995 Brad relocated to Los Angeles, California and in 2000 fully joined the digital filmmaking revolution. He is comfortable working regularly in a wide variety of mediums - cinematography, editing, photography.
I Come from the Fire City
USA 2018 | 02:24 min
Director: Daniel Daly
Poem: I Come from the Fire City
Poet: Eve L. Ewing


A visual adaptation of the poem by acclaimed African-American poet and Chicago's Eve L. Ewing.
 
Daniel Daly is an Australian filmmaker. Originally from Sydney, he studied at RMIT University in Melbourne. His activities as a director, writer and editor brought him to New York, where he currently lives and works. His most recent short film "Dress In Black" has been screened at numerous festivals worldwide.
word: collected poetry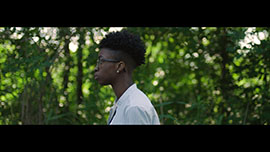 USA 2017 | 16:36 min
Director: Pat Heywood, Jamil McGinnis
Poem: Untitled, band-aids & other temporary healings, From the Inside, Rule # 1
Poets: Makayla Posley, Trace DePass, Nkosi Nkululeko, Esther Aloba

A collection of spoken word poetry from the works of four poets living in New York City.


Pat Haywood and Jamil McGinnis are filmmakers in Brooklyn, New York. Pat grew up in Fall River, Massachusetts. In 2013 he completed film and television studies at Emerson College. Then he started working as an assistant, then as a coordinator for the production company SMUGGLER. Jamil is a Turkish and Afro-American director from Kaiserslautern. After graduating from the Business School at Florida A & M University, he entered the film industry.
Song of the Mutant Super Boars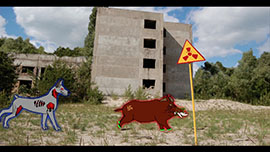 USA 2017 | 03:30 min
Director: Monty Marsh
Poem: Song of the Mutant Super Boars
Poet: Lee Ann Roripaugh

A story about the radioactive boars in Fukushima faced with the (metaphorical) radioactive boars of the US government. It shows life under the leadership of President Trump. An extraterrestrial Android from the future sends a terrible warning to all people on this planet.

Monty Marsh graduated in economics from the University of North Carolina and spent the following years as a model and actor in front of the camera. Today, he is an award-winning director and producer specializing in film, advertising, music videos, VR and interactive content strategies and production.
Tickets can be ordered via the ticket service of the Metro Kinokulturhaus. Phone +43 1 512 18 03 daily from 14:00–21:00. or via e-mail.  mailto:reservierung@filmarchiv.at. Reduced ticket special for school boys/apprentices/students 5 Euro. Normal ticket price 8,5 Euro. All other ticket reductions of the Metro Kino Kulturhauses are applicable.