FOCUS USA - THE BEAT GENERATION
Art Visuals & Poetry Film Festival 2019
The Beat Generation. An American Dream
Documentary by Janet Forman, year of production 1988, duration 86 minutes, format 16 millimeter.
Film language: English with German subtitles (OFmU). Moderation bi-lingual English/German.
---
Saturday, November 30,  2019,  20:00
Metro Kinokulturhaus, Pleskow Hall,  moderation Sigrun Höllrigl
 
The documentary "The Beat Generation. An American Dream" by US director Janet Forman is a very lively and faithful film about the beat authors and their time.  Looking back at the beats is searching for traces and formative influences on the prevailing writing techniques of the present. Performance poetry and a manic, rhythm-driven inner monologue can be found in many poetry film texts of today.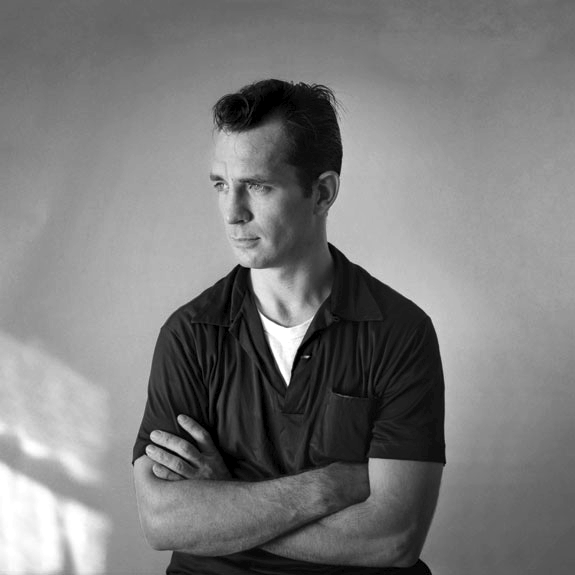 Using original film clips and interviews, this film illustrates the 1950s social movement termed the Beat Generation. Disillusioned with post-World War II America, Beat Generation writers and painters came together because they felt mainstream America was becoming out of touch with humanity and the individual. In their interviews, characters such as 'Allen Ginsberg', Neal Cassady, Jack Kerouac, and Gregory Corso express their disdain for a society that defines success and happiness in terms of superior technology, cars, and clothing. Those individuals discuss the false conventionality of society and the dangerous world of shock treatments and conformity in which they found themselves. Their goal is to redefine this world to reflect the endless possibilities that characterize America.
The documentary "The Beat Generation: An American Dream" provides an excellent introduction to an extremely vital and influential 20th century literary movement. Most of the key players are featured either through interviews or archival footage. News reels, propaganda, and pop culture film footage from the 40s and 50s (rife with the superficiality peculiar to that era) provide stark contrast to the free spirited ideals set forth by the key Beat exponents.
Some of the most compelling moments of the film were the segments featuring the writers reading from their works. It doesn't get any better than Jack Kerouac expressively reading from "On The Road"  while Steve Allen effortlessly accompanies him on piano. Just as moving was the excerpt of Allan Ginsberg's furious reading of "Howl" and his sad and poignant recollection of his beloved mother.
Tickets can be ordered via the ticket service of the Metro Kinokulturhaus. Phone +43 1 512 18 03 daily from 14:00–21:00. or via e-mail  mailto:reservierung@filmarchiv.at. Reduced ticket special for school boys/apprentices/students 5 Euro. Normal ticket price 8,5 Euro. All other ticket reductions of the Metro Kino Kulturhauses are applicable.