WOMEN IN RESISTANCE
 
                                                                             Free Tickets 2021!
Film special in cooperation with the Weimar Poetry Film Award
13th of November 2021,  begin: 17:00
Location: Factory im Künstlerhaus, Karlsplatz 5, 1010 Wien
Special program |15 international Poetry Films created by women curated by the Weimar Poetry Film Award (Germany)
Film language English                           +++ Film talk with festival director Guido Naschert & team +++
Online registration, free online tickets. Registration is required for all festival visitors.
---
The Vienna Poetry Film Festival cooperates again and again with partner festivals. The International Poetry Film Festival of Thuringia appears as an up-and-coming poetry film festival in Germany. As a special program, their curated special show "Women in Resistance" is now coming to Vienna.
---
WOMEN IN RESISTANCE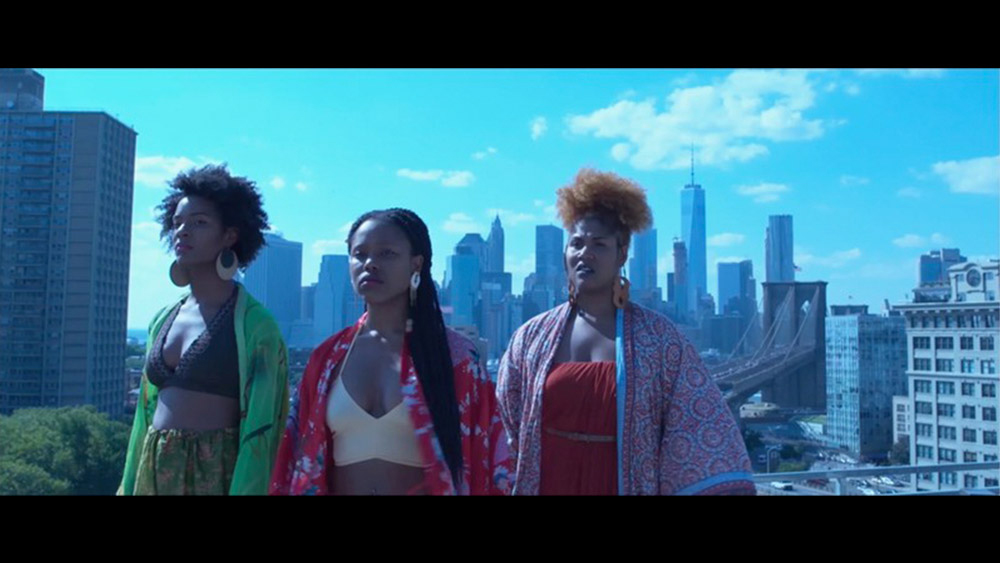 The program "Women in Resistance" demonstrates how much poetry films and video poetry are part of a global poetic activism. Hardly any other topic has shaped the submissions to the 2020 Weimar Poetry Film Prize as much as this one. A poetic act in a reality structured by hegemonic masculinity is a radical act of resistance. Women in Resistance consists of 14 video poems, written and directed by women, whose aesthetic and thematic diversity immerse us in sensibilities and gazes that explore the relationships of being a woman in and with the world.
Screening - Die Filme

Black Girl Poem | Director & Text: Daryl Paris Bright | USA 2019, 2:27 min
Tribute | Director & text: Katia Sophia Ditzler | Russia, 2:00 min
Thunder | Director & text: Rama Alsaman | Syria ,Germany 1:44 min
Ophelia| Director & text: Meike Redeker | Germany, 7:00 min
Live a little| Director: Jenny Jokela writer: Celia Hillo | Finland, United Kigdom, 3:43 min
The joy is inexhaustible Director Teona Galgoțiu writer: Cosmina Moroșan | Romania, 7:08 min
Women Not to Be | director & text: Sarah James | GB, 2:30 min
Pregnant with the death| Regie: Tova Beck-Friedman Autor: Susan Rich | USA, 3:37 min
Mi pecho es el océano lleno de estrellas | Director & text: Elena Sáenz | Spain, 3:03 min
Explicit Female |Director & text: Zornitza Stoyanova | USA, 7:15 min
Terroir | Director & text: Dawn Westlake USA, 6:58 min
Liebesfleckchen (Ein Gedanke über häusliche Gewalt) Director & text: Ebele Okoye Germany, 2017, 3:00 min
Noche Director & text: Claire Kinnen USA, 1:00 min
Respek Director & text: Kamari Bright USA, 3:00 min
Curator: Paloma Llambias
In cooperation with