Best of international poetry shorts 2017
BEST OF EUROPEAN POETRY FILM FESTIVALS
This side program of the Vienna Poetry Film Festival is unique, because you can get an overview about the major poetry film festivals in Europe. It´s a mixed media film screening. We will present also the winner films of the word-wide largest poetry film festival  ZEBRA and some finalists of the Weimar Poetry Film Award. After the film program the managing team of Weimar will talk about their experiences, visions, and approaches of making a poetry film festival.
Saturday, November 4, 2017, 21:00, Metro Kinokulturhaus, Johannesgasse 4, 1010 Vienna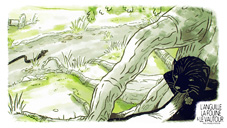 Suki (FR)
THE EEL, THE WEASEL AND THE VULTURE   (OmE),  animation- 4:40min  2017
Near an oak and a dried-up river, an eel, a weasel and a vulture meet. They talk to one another, but do not get along..."Animated fable directed by Suki, co-written with Stéphane Debureau, set to music by Jean-Philippe Gréau and produced by Utopi.
Born in 1977, Suki is an independant creator of humoristic web series and selected for for festivals of Annecy and Ottawa. He directs animation, fantasy, short films and creates interactive comics. www.sukiland.com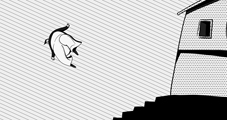 Ebele Okoye (NIG/DE)
THE MAN WHO FELL UP (OE), animation 2:00 min. 2016
A man slips while descending the stairs and everything becomes strange."The Man Who Fell Up" explores the illogical as an abstract form of logical expression. From the fiddle-faddle poem of the same title written by Ebele Okoye.
Ebele Okoye holds a Higher National Diploma in Graphic Design/Illustration in Nigeria. She migrated in the year 2000 and attended post graduate studies at the University of Cologne and at the University of Applied Sciences Duesseldorf. Fascinated by the abstract connection between spoken words and moving images, uncommon thoughts on common things, most of her animation works are based on poetry. She resides in Berlin, where she works as a web designer and media expert.  http://ebeleokoye.com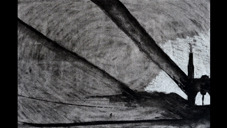 Kate Sweeney (UK)
HAMMERSMITH  (OE), animation, Charcoal on paper, 4 min, 2016
'Hammersmith' is a single-page animated poetry film, made in response to extracts from Sean O' Brien's same-titled poem. A fluid picture of 1950's London, drawn from the iconic cinematography from the 1952 film, 'Night And The City',  which is a a beautifully shot film noir directed by Jules Dassin. In Kate Sweeney's film London is presented as a character, as fluid and changeable as  The river Thames itself as it flows under The Hammersmith Bridge.
Kate Sweeney is a London based animator.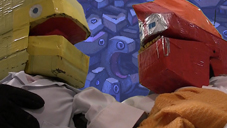 Patrick Moser (USA)
WHAT FOR JULY   (OE) 01:45 min, 2016
"what for july" is a poem/dialogue formed in absurdity and cruelty as balm for desperate times. It is Inspired by the lost history of Julius "July" Perry and the Ocoee massacre of the early 20th century in Florida and performed using handmade puppets in front of one of his paintings.
Patrick Moser is an artist, teacher and father living and working in St Augustine, Florida. He makes work in a variety of forms and exhibits locally nationally and internationally. www.patrickmoser.com
Natalia Alfutova (RU)
PLEASE LISTEN! ★★★ SPECIAL MENTION ZEBRA 2016 ★★★
(OmE), 3:34 Min.
This short film is the audio-visual experiment based on the poem "Please Listen" by the great Russian-Soviet poet Vladimir Mayakovsky. The poem is read by the poet himself (record of 1915) and by the automatic voice of the Google-translator. The Dummy and its mirror-reflection are in the waiting room of God. 
Mediamead Studio was established in 2014 and we are making a broad range of projects such as performance, installation, video and multimedia art. Installations in Russian art spaces: Museum of Contemporary Art "GARAGE", Jewish Museum and Tolerance Center, and The New Stage of Alexandrinsky Theatre. http://mediamead.org/about/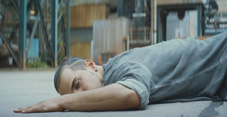 Rain Kencana  (DE)
SEND Me A BIGGER BUTTERFLY (OE), 05:30 min, 2017
A dance couple transforms an industrial powerplant into a dreamscape of nostalgic remembrance that mixesup different layers of time and relation.
Rain Kencana was born in Jakarta, Indonesia in 1974. At the age of five she moved with her Indonesian mother to Berlin, where she studied at the German filmschool for digital production HFF. Since then she edited dozens of music videos, but has moved to inventing stories nowadays. In 2006 she released her first long feature documentary "Full Of Fire". www.rainkencana.com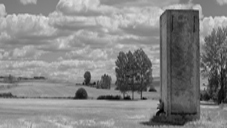 David Argüelles Redondo (ESP)
VIENTO   (OmE) 13:00 min, 2016
A man has come back to the place where he was born? There is an oil lamp hanging from a peg, illuminating during day and night the main entry to the village? A book? and the wind, always the wind wrapping it all.
Since an early age David started appreciating culture through music, literature and cinema. He has collaborated for some years with the Aguilar de Campoo (FICA) Short Film Festival as a committee selector; this provided an opportunity for him to become acquainted with media professionals. In 2012 he published a book "Guijarros". The research and the text of the book inspired him to write the script for the short film "Viento".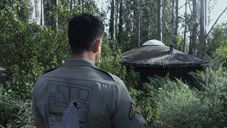 Nick Jordan, Jakob Cartwright (UK/USA)
OFF THE TRAIL ★★★ WINNER ZEBRA Poetry Film Festival 2016 ★★★
Poem "Endless Streams and Mountains" von Gary Snyder, (OE), 09:44, 2015
Jordan resituates Snyder's contemplation on Dao De Jing and nature into a rolling Californian landscape of fog-shrouded hills, dense woodland valleys, and empty military barracks.
Nick Jordan, born 1967. He lives and works in Manchester, UK. He has a MA in Fine Art from Manchester Metropolitan University and from Nottingham Trent University and studied film & video production at the West Sussex College of Art. www.nickjordan.info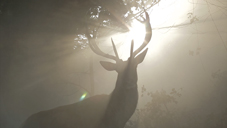 Nejc Saje/Jeffrey Young (SLO)
EVERY TRUE POET -  A Journey to the Poetic World of Tomaž Šalamun
Directors: Nejc Saje, Jeffrey Young, 11:52 min, 2014 (OmE)
A documentary portrait of the Slovenian poet Tomaž Šalamun (1941-2014), widely considered to be among the world's most important and influential poets.
Nejc Saje (1976) is an award-winning filmmaker and photographer. He studied photography in Ljubljana and has nearly 20 years' professional experience as a photographer specializing in portraiture, fashion, film and theatre. Jeffrey Young (1969) is a writer, editor and photographer. In the 1990s he was co-editor of Trafika, an international literary magazine based in Prague. http://strup.si/about/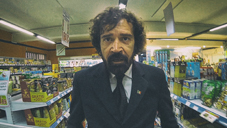 Manuel Vilarinho (POR)
CHAMADA GERAL ★★★ SPECIAL MENTION ZEBRA  2016 ★★★
Regie: Manuel Vilarinho Text: Mário Henrique Leiria, (OmE), 3:20 min, Portugal 2015
A man walking …in freedom.
Manuel Vilarinho is born in Portugal in 1974. Graduated in Tecnologia da Comunicação Audiovisual by IPP, Instituto Politécnico do Porto in 2004. He won several awards at video film festivals and currently works on TVI, Independent Television in Portugal. Mário-Henrique Leiria (1923–1980) was a Portuguese surrealist poet. Born in Lisbon, he studied at the Escola de Belas Artes. He and his fellow surrealists were involved in an absurdist plot to overthrow the dictatorship of Antonio Salazar. He is best known for his books Contos do Gin-Tonic (Gin and Tonic Tales, 1973) and Novos Contos do Gin (More Gin Tales, 1974). He died in 1980.
Martin Kelly/ Ian McBryde (AUS)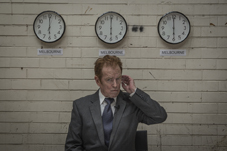 SPREE 
Directors: Martin Kelly, Ian McBryde, Text: Ian McBryde, (OE), 1:35 min Australia 2017
Spree was orginally a page poem by Canadian-born, long term resident of Australia, Ian McBryde. With videographer Martin Kelly the poem was made into a video poem. https://ianmcbryde.com/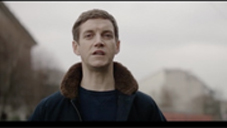 Dave Tynan (IRE)
HEARTBREAK ★★★ SPECIAL MENTION Weimar Poetry Film Award ★★★
Regie: Dave Tynan, Text: Emmet Kirwan, (OE), 6:51 min Irland 2017
Heartbreak, written by Emmet Kirwan and directed by Dave Tynan, tells the story of a young schoolgirl (Jordanne Jones) from teenage pregnancy to raising her son in modern Ireland. 
Dave Tynan is a writer/director from Dublin. He attended the National Film School at IADT and the MA in Filmmaking in Goldsmiths. In 2013 he won the Kinsale Shark for Most Promising Irish Director. His Film Board Rockmount has won the 2015 IFTA for Best Short Film, and numerous other awards. It was also chosen for the Nuits En Or tour run by the Académie des Arts et Techniques du Cinéma. http://davetynanfilm.com
Ticket hotline /  ticket reservations:
Metro offers a professional ticket reservation. You can reserve tickets via phone, e-mail or just go there and get it. METRO Kinokulturhaus Johannesgasse 4, 1010 Wien.Opening times: MO–SA & holiday 15:00–21:00 | SU 10:00–21:00 Reservations. METRO KinokulturhausT: (0043 (0)1 512 18 03 (MO–SU 15:00–21:00) E-Mail: reservierung@filmarchiv.at
Pricing: Normal tickets  7/ 8,50 Euro. Night Special at the ticket desk for students/trainees/schoolboys 5 Euro!