Competition II - Main Award German Speaking Countries
Experimentals  and animations
The  second competition screening is dedicated to experimentals and animations. We will show 14 shorter films in this program. It´s perfect for the one, who like intense, very short and very suprising films. We have set up a program mix between animation and experimental film with entertaining qualities. You may realize, that the Austrians are very strong in the experimental film tradition. Yes, that´s true, they are.
Sunday, 5th of November 2017, 16:30, Metro Kinokulturhaus, 1010 Wien
CADAVRE EXQUIS (A)

Surrealistic team work by  the studio of experimental animation University of Applied Arts Vienna, class Niki Jantsch
Animation, digital film, HD,  (OF) German, 2:07 Min. 2017
AVANTGARDE (A)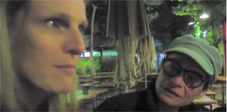 Sisi Klocker/Hubert Sielecki
Experimental, digital film, HD, (OF) German, 8:35 Min. 2015
The Austrian writers Sisi Klocker und Magdalena Knapp-Menzel are having fun dialoguing about avant garde film searching for the first original avantgarde film ever.
DUBIOSEN INKASSO (A)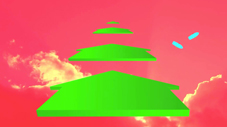 Xenia Lesniewski
Experimental  Animation, Digital film, HD, (OmE), German with Engl. subtitles, 11:17 Min., 2017
Xenia Lesniewski born 1985 in Frankfurt/M. ist an awarded artist  and film maker (3 Sat Preis Oberhausen), who studied experimental animation at the studio of experimental animation at the University of Applied Arts Vienna.
THE CLAY SPEECH (A)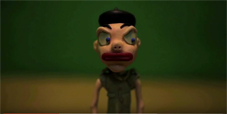 Badri Skhirtladze
Animation, digital film, HD, 1:37 Min., (OE) English with German subtitles, 2013
Discourse about philosophical questions in high speed and fresh manner.
The Georgian Badri Skhirtladze lives in Vienna and studies experimental animation at the University of Applied Arts Vienna.
THE STRANGER_PLEASE COME BACK (D)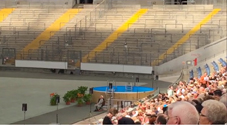 Kim Hyeongsuk
Experimental, digital film, HD, (OF) deutsch, 7:03 Min., 2017
Documentary long term project  with the titel "The stranger or, "L'Étranger". The titles comes from the novel of the french writer and philosopher Albert Camus.
Kim Hyeongsuk ist eine corean fine artist and film maker living in Mainz.
FLUCHTEN (D)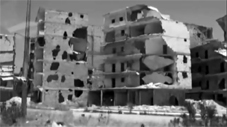 Eric Gand (film), Amal Djarah (poem)
Experimental, digital film, HD, (OF) german and arabic, 4:45 Min. 2017
Film about the syrian civil war based on a poem from  Amal Djarah.
Eric Gand born 1945 Munich lives in Schwifting, Bavaria. Since 1977 Photos. Ab 1987 painting sculptures, installations. Since 2012 film making with poetry.
Neben das malerische trat 2012 erstmals auch das filmische Schaffen Gands mit einem Video zu dem Gedicht "unweit" von Rodja Weigand, das 2014 beim Poesie-Wettbewerb "Goethe goes Video" in München den ersten Preis gewann. Es folgte 2014 der Film "am Geländer",...
Ein Leben in Farben - weiter lesen auf Augsburger-Allgemeine: http://www.augsburger-allgemeine.de/landsberg/Ein-Leben-in-Farben-id35947517.html
EXOMOON (A)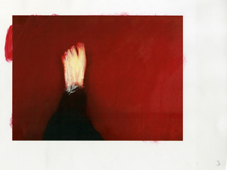 Gudrun Krebitz
Animation, digital film, HD, (OF) English, 6:19 Min., 2016
 "Just let the people float around you, don´t push"
Gudrun Krebitz is born in Graz, Austria, lives in Berlin. Master in animation at  the "Royal College of Art" in London. Before bachelor at University for film "Konrad Wolf "Potsdam-Babelsberg in animation. gudrunkrebitz.com
CONTEMPLATION IS WATCHING (D)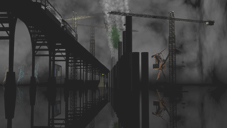 Susanne Wiegner (Film), Robert Lax (Gedicht)
3D Animation, digital film, HD, (OF) English, 06:18 Min., 2016
Robert Lax's typical vertical typeface activates a journey through the realm of imagination and gives also some hints to Lax's biography.
Susanne Wiegner studied architecture at the Academy of fine Arts in Munich and at Pratt Institute in New York City. In addition to projects in real space, for several years she has been creating 3D computer animations dealing with literature and with virtual space.www.susannewiegner.de
METAMORPHOSIS (A)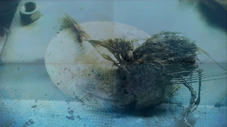 Marc Neys (film) Sophie Reyer (poem)
Experimental, digital film, HD, (OmE) German mit engl. subtitles, 3:42 Min., 2016
The biological circle of life and death, beginning and end. The transformation we all make.
(with a hint of Kafka's Metamorphosis)
Marc Neys aka Swoon, born 1968, lives in Mechelen (Belgium). He has produced over 240 videpoems and collaborated with various writers in different languages.  https://vimeo.com/swoon, www.sophiereyer.com
OUR EX-WIFE (A)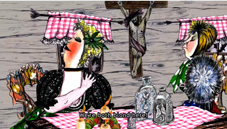 Oleksandra Stehlik
Animation, digital film, HD, Viennese dialect with Engl. subtitles (OmE), 07:00, 2014
The hand drawn animation film "Our Ex-Wife" tells with lots of humor a story of a Viennese, who visits with his current wife his former ex-wife at Christmas.
Oleksandra Stehlik, born1975 in Ukraine, studied art and illustration in Ukraine and later on media design in Vienna. Since 10 years she lives in Vienna working as a illustrator and film maker.
THE CODE OF HAMMURABI (D)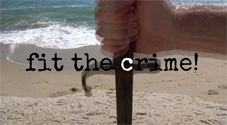 Ivan Stanev
Experimental Schriftfilm, digital film, HD, Engl./German/French/ Arabic., 8:35 Min., 2015
"The Code of Hammurabi"  ( German: Codex Hammurapi ) is a film poem in a serie of poems called  "Poems in Posthuman Akkadian", on which Ivan Stanev is working.
Ivan Stanev, born 1959  is a German writer with Bulgarian roots. Hes lives in Berlin and Paris working as a theater- and film director. http://ivanstanev.com/
LOOKFORWVRD (D)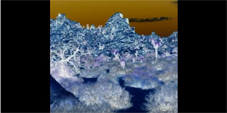 Henning Arend
Experimental, digital film, HD, 4:3, 06:00, (OF) deutsch, 2016
Excerpt  based on the art book "lookforwvrd" which has been published by rhein-verlag in 2016. It tells the story of pangborn, who lives in a solarium since many years.
Hening Arend, born 1985 in Göttingen lives and work as a fine artist and musician in Düsseldorf. 
KNAGGLIG (A)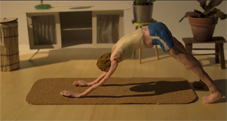 Amelie Schlögelhofer
Animation, digital film, HD, English version, 2:30 min.  2017
KNAGGLIG is a unique story about selfoptimizing and ones struggle with it. Delicate and thoughtful yet exploring daily life and surreality with a delightful sense of humor.

Amelie Schlögelhöfer studies experimental animation at the University of Applied Arts Vienna, studio for experimental animation, class Niki Jantsch.
SMARTER USER (D)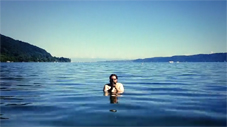 Kuesti Fraun
Experimental, digital film (OmE) German with Engl. subtitles, 0:45 Min., 2016
A pray to the new gods of permanent reachability.
Kuesti Fraun is a international awarded film maker and writer specialised on micro stories. www.facebook.com/mobtik
Ticket hotline /  ticket reservations:
Metro offers a professional ticket reservation. You can reserve tickets via phone, e-mail or just go there and get it. METRO Kinokulturhaus Johannesgasse 4, 1010 Wien.Opening times: MO–SA & holiday 15:00–21:00 | SU 10:00–21:00 Reservations. METRO KinokulturhausT: (0043 (0)1 512 18 03 (MO–SU 15:00–21:00) E-Mail: reservierung@filmarchiv.at
Pricing: Normal tickets  7/ 8,50 Euros. Night Special at the ticket desk for students/trainees/schoolboys 5 Euros.